One of our users has created a very important map, inspired by her desire to preserve the voice of famous poets – professional and amateur alike – from past and present. Giovanna lorio, a poet and sound artist based in London, created this poetry sound map to share her love of poetry with the world.
Famous poets, professional and amateur too
"If you could take a look at the place where a poet lives or spent their life; if you could hear the sound of their land, see the trees they loved, the streets they walked, the Café they sat in to write or talk; if you could do that, do you think the poems would become alive again?"

– Poetry Sound Map creator Giovanna lorio
Giovanna loved the idea of putting the voices in the places where the poets were born or lived, in their cities. She also wanted an easy tool to access each poet's voice. Therefore, the author searched for the perfect tool for a long time until she found ZeeMaps. Our software allowed her to create an accessible and free map-based sound archive, shown below.
Creativity reigns with ZeeMaps
Consequently, hundreds of poets from all over the world can be heard reciting their masterpieces.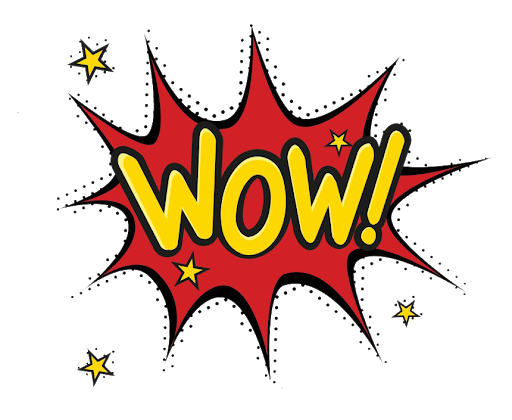 She chose ZeeMaps as a landing place for her vision in 2018. It has since grown to over 1,000 entries!
The Poetry Sound Library has clickable locations, each of which features a recording of a poet sharing their art. And each of the following categories has a different color map marker:
Archives and festivals
Poets from the past
Living poets
Famous poets
Dialects
Badilisha Poetry X-Change
Videos
For example, the red markers represent Archives and festivals. If you click on those markers, you will be directed to external pages and archives.
How amazing?!
An artist's work and voice immortalized, and available for one and all to hear, share, and embrace. No written text of the poem is provided. Then, the map provides a very short biography of the poet and in some cases a website. Usually each poet reads one poem, but in a few cases you can listen to more than one.
Marvellous Maya
Blue markers represent Poets from the past – a category which includes Maya Angelou. Maya's description contains the following passage: "…Maya Angelou, original name Marguerite Annie Johnson, (born April 4, 1928, St. Louis, Missouri, U.S.—died May 28, 2014, Winston-Salem, North Carolina), famous poet, memoirist, and actress whose several volumes of autobiography explore the themes of economic, racial, and sexual oppression."
Maya's Poetry Sound is a rendition of her poem, "On the Pulse of the Morning", performed at the first inauguration of President Bill Clinton on January 20, 1993. Listen to the poem below.
Finally, to submit your own entry to the Poetry Sound Library, go to https://poetrysoundlibrary.weebly.com/
In summary, let's look at some of the features used in this map:
1. Worldwide Views
Zeemaps uses Google Maps as a base for creating customized maps. As a result, users can place markers anywhere in the world. With Map or Satellite views available and zoom features down to street level, the possibilities are endless. Whether you want to list famous poets or users in the USA or Zimbabwe, markers can be placed anywhere.
To read more about World Maps, click here: https://www.zeemaps.com/blog/world-map/
2. Crowd Sourcing
Users can gather a spreadsheet of information and download that into a map, but instead of doing all the work yourself, you can also have members of a group add locations. As a result, you get a more diverse map with a large amount of information you may not have at hand.
Click here for details on how to invite others to edit your map, as well as set up Admin features so you still have control.
3. Sound
Turn up the volume!
Adding a media feature enhances the user experience. Whether it is adding a poet reading his/her masterpiece, or a tour guide describing a landmark, an audio file brings a personal touch to your map. Also, adding additional sensory features is especially important for those who may be visually impaired.
When a map creator clicks on the marker, they will find a menu in which to add photos, URLs, files or videos. See this guide for more information: https://www.zeemaps.com/mapping/create-a-map/map-maker-add-locations-on-a-map/
When the user clicks on the marker, they can see a dialogue box or audio file – of famous poets, for example.
4. Map Markers
Creating different colored markers enables the user to pinpoint exactly what they are looking for. For this map, it enables a user to search Archives and Festivals, Poets from the past, Living poets, Famous poets, and Dialects. So this helps a user to narrow their search.
5. Searching for Famous Poets
As this example map has almost 1,300 entries (or markers), the 'Name or Location…' space on the top toolbar helps narrow the search.
Then, a user can type in Italy and the map relocates to Italy so that you can browse for poets in that area. Similarly, you can start typing in the name of a poet to look up poets on the map.
Are you ready to create a famous poets map, or Crowdsource a map of your own?
For instructions on how to get started, click here: https://www.zeemaps.com/mapping/create-a-map/
When asked what makes poetry and its use in this collaborative space important, Giovanna writes:
"Poets from all around the world are invited to participate in their language and with one poem. Immediately they can be heard and archived. The map has more than 1,000 poets and it is like a living organism, constantly growing. It represents a very interesting phenomenon. Which I am very happy to share with the community."