For a while now, we have supported the ability to color different regions of the world using ZeeMaps, e.g., countries, states (US, Canada, China), and cities (US).
We are pleased to now offer a new capability to mark and color arbitrary polygons on the map. Use the Additions -> Highlight Region menu item to get a dialog for adding a region. Style the polygon by setting the boundary and fill properties for your polygon. Then, click on the "Hand Draw" link in the dialog. This should allow you to draw a polygon on the map.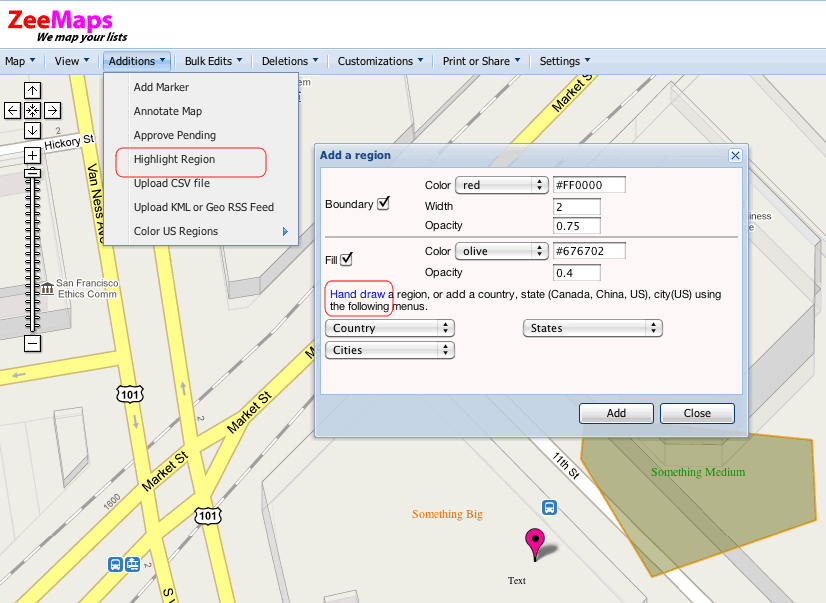 Once you have added the polygon, you should be able to modify it by clicking on it. Only Map Admins can make modifications to polygons. Remember to click on the Update button in the dialog after you have made changes to your region.