If you are a paid user, ZeeMaps allows you to create a traffic map with real-time overlay of Google traffic information. So This means you can access all the functionality you need in one place and makes plotting your or your team's routes even easier.
(To get up to speed with using Google Maps on your computer, phone or tablet, read this useful support article).
Traffic Map Setting
To access this feature, go to 'Map' then 'Settings' in your map menu. Select 'Map Display' from the tabs on the left-hand side of the page. Check the box that says 'Overlay real-time traffic' and save changes.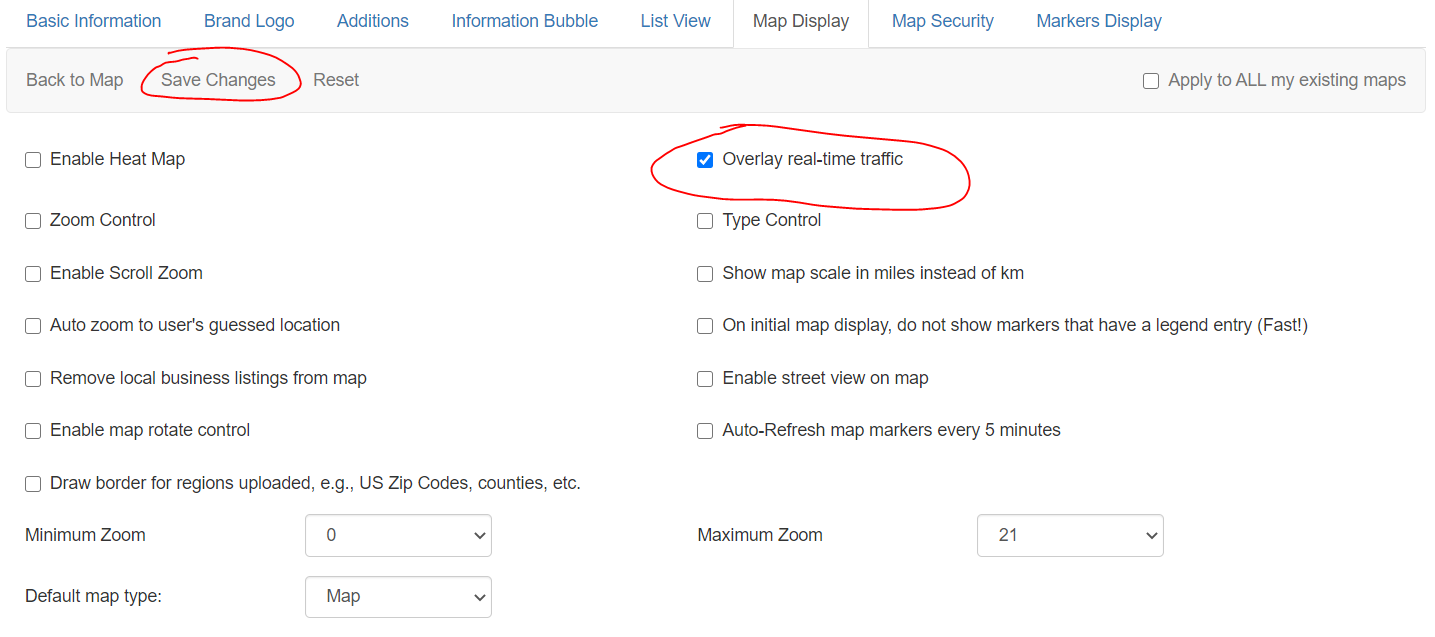 Real-time traffic information
Your map will now show real-time traffic as a colored overlay. Green represents a normal speed of traffic, yellow represents slower than normal traffic, red indicates congestion, and dark red indicates stop and go traffic. You will also see construction works, accidents and road closures marked on the map. As you can see, central London is not moving very quickly…
Once you have checked the 'Overlay real-time traffic' box and saved changes, as above, you can easily switch the traffic information on and off by clicking on the car icon on the top right-hand side of your map.
The easiest way to plot locations
A lot of companies use ZeeMaps to plot locations for their staff members on a daily basis – pizza delivery companies and glass repair companies are just two examples. And then our users requested this traffic map management add-on, so we added the feature. We really do listen to your comments and feedback! We want to ensure that ZeeMaps is as user-friendly as possible and has all the functionality users need.
Now, a pizza delivery company can mark locations for each driver and check the traffic along the way. They can find an alternative route to avoid heavy traffic, and give customers a realistic delivery time slot.